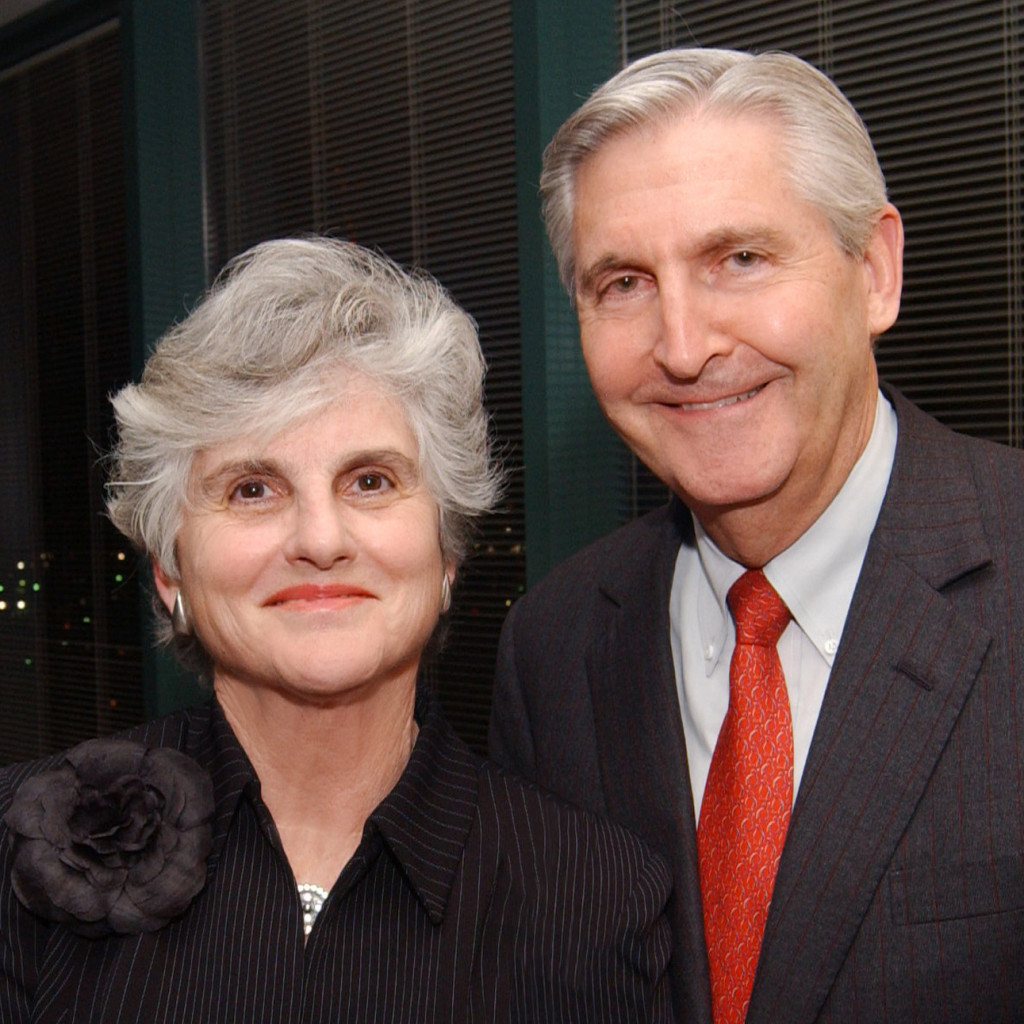 January, 2006 – DALLAS – Marnie and Kern Wildenthal to Receive 4th Annual Virginia Chandler Dykes Leadership Award
Marnie and Kern Wildenthal, M.D., Ph.D. will receive the 4TH Annual Virginia Chandler Dykes Leadership Award, presented by Texas Woman's University on Thursday, Feb. 2, 2006, at noon, at the Dallas Country Club, 4100 Beverly Dr.
Established in 2002, the Virginia Chandler Dykes Leadership Award is given annually to Dallas leaders with a lifelong commitment to improving the quality of life in the community and to furthering the importance of education. The award recognizes the life work of Virginia Chandler Dykes as an outstanding health care provider, whose professional and civic achievements represent a lifetime committed to helping others. Past award recipients are Gretchen Minyard Williams and J.L. "Sonny" Williams, 2005; Geraldine "Tincy" Miller, 2004; and Susan and Charles Cooper, 2003.
"Texas Woman's University is so pleased to honor two such distinguished individuals, whose combined commitments to education excellence and improving the lives of others have made a lasting impact on this community and beyond," said TWU Chancellor and President Dr. Ann Stuart, who will present the award.
Marnie and Kern Wildenthal's collaborative work in the community has significantly impacted this region's educational and health care institutions. For the past 25 years, Marnie Wildenthal has been a teacher at the Episcopal School of Dallas. She is currently president of the TACA Board of Directors and president-elect of Charter 100. A graduate of Rice University, Mrs. Wildenthal earned a M.A.T. from the University of Chicago, and an M.A. from SMU. Kern Wildenthal, M.D., Ph.D., is the president of The University of Texas Southwestern Medical Center Dallas. Prior to becoming president in 1986, he served as dean of the medical school for six years. He first joined the staff in 1970 as assistant professor of internal medicine and physiology. During his administrative tenure, UT Southwestern has more than quadrupled in size and emerged as one of the leading medical institutions in the world.
A graduate of Sul Ross College, Dr. Wildenthal earned an M.D. from The University of Texas Southwestern Medical Center of Dallas and a Ph.D. from the University of Cambridge in England, where he later was named to its international Advisory Board and elected to an Honorary Fellowship. His medical and educational accomplishments have garnered him international honors, including election to the Institute of Medicine of the National Academy of Sciences.
As dedicated arts supporters and civic leaders, Dr. and Mrs. Wildenthal have collectively held key roles in The Dallas Opera, Dallas Symphony Orchestra, Dallas Museum of Art, Dallas Business Committee for the Arts, Greater Dallas Chamber of Commerce, Dallas Citizens Council, Dallas Assembly, Vickery Meadow Learning Center, Friends of WRR, Science Place, and Dallas Center for the Performing Arts. The Wildenthals have two daughters, Pamela (Mrs. Steven G. Kernie) and Catharine (Mrs. Steven A. Cummer), and five grandchildren.
"Marnie and I are touched and grateful to receive this distinguished honor named for such an outstanding woman, whose life work in Occupational Therapy is known both nationally and internationally," said Dr. Kern Wildenthal. "It is with a spirit of celebration of higher education and collaboration and, in Marnie's case, a celebration of the mutual dependence partnership between schools like Episcopal School of Dallas preparing students for success at institutions like TWU, that we are pleased to accept."
########
The rest of the article can be found here