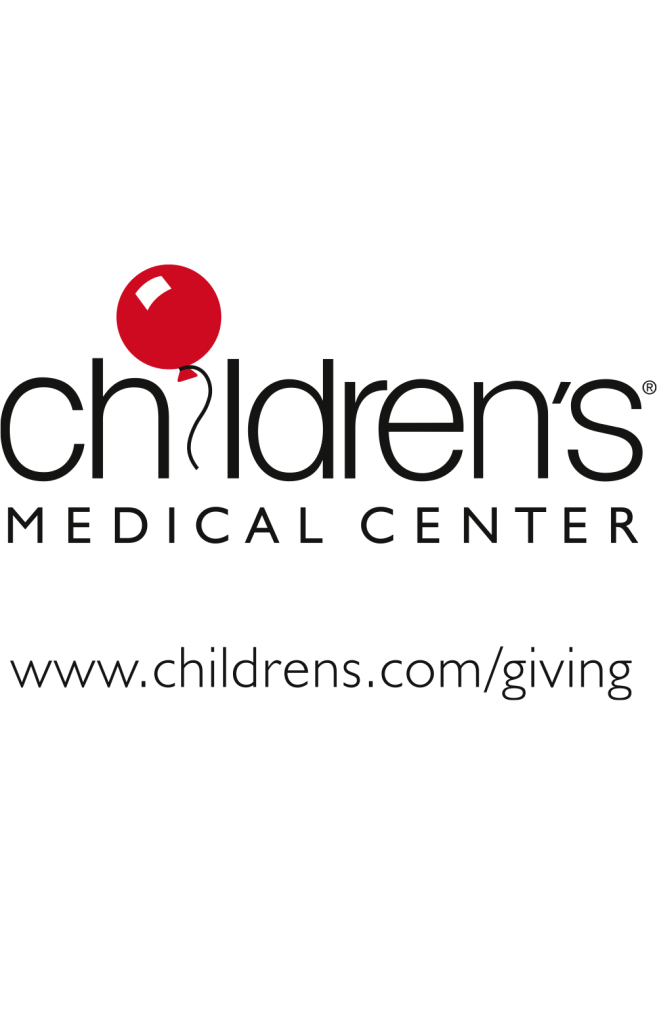 Seasoned Philanthropic Leader to Raise Bar on Fundraising Efforts;
Cyndi Bassel also Joins Organization as Senior Vice President
PRESS RELEASE FROM CHILDREN'S MEDICAL CENTER – DALLAS – May 17, 2013
Kern Wildenthal, M.D., Ph.D. will be appointed president of the Children's Medical Center Foundation and executive vice president of Children's Medical Center. He will be responsible for the fundraising programs in support of the nation's fifth largest, not-for-profit pediatric hospital in the United States. He joins the organizations effective May 28, 2013.
"Dr. Kern Wildenthal shares our vision for making Children's one of the top five pediatric healthcare systems in the nation," said Christopher J. Durovich, president and chief executive officer of Children's Medical Center. "Our progress involves new initiatives that require additional sources of funding. To have a leader of the caliber and the demonstrated commitment to health care in our community like Kern offers the opportunity to deepen our collaboration with UT Southwestern to create leading edge clinical, scientific and educational programs. We are proud he joins us at this exciting and critical time in our history as we celebrate our 100th year of service and lay the foundation for our next century of honoring the sacred trust placed in us by patients and families."
Children's is poised for growth and change in the near future. Effective fundraising is vital to maintain its high standard of excellence in clinical care, research and application of technologies and to accomplish its long-term strategies.
"Kern Wildenthal has a unique combination of experience in institutional administration, clinical medicine, education, biomedical research and philanthropic leadership," said Steve Gruber, chairman of the board, Children's Medical Center Foundation. "Through Dr. Wildenthal's leadership, he will raise the recognition of Children's and strengthen our fundraising capabilities to support our clinical excellence with leading edge programs and research."
Dr. Wildenthal served 42 years at the University of Texas Southwestern Medical Center (UTSW) in a variety of academic and progressive leadership positions including faculty, graduate school dean, medical school dean and president. He retired as president of the medical center after serving 22 years in that position, the longest tenured president of a Texas state medical school. He then served four years as the president of the Southwestern Medical Foundation. During Dr. Wildenthal's tenure at UTSW, the institution became one of the most respected academic medical centers in the world.
During his presidency, the institution more than quintupled in size and amassed an endowment that rose from $40 million to more than $1.4 billion. The quality of the institution's biomedical research enterprise rose in international rankings to among the top 10 in the world.
"Children's Medical Center ranks among the nation's top pediatric hospitals and is one of North Texas' greatest assets," said Dr. Wildenthal. "In my prior roles in the Southwestern Medical District, I became intimately familiar with the superb quality of care at Children's, and it is exciting to have the opportunity to work directly with Children's outstanding board, management and staff to help the hospital and its research institute reach their full potential. The future is truly unlimited."
Advancing research is a priority for the future. In 2011, Children's partnered with UT Southwestern Medical Center to create the Children's Medical Center Research Institute at UT Southwestern. Funded by Children's with the support of the community, the institute will house 150 world-class scientists and physicians whose mission is to perform transformative biomedical research to better understand the biological basis of diseases to advance the understanding and treatment of cancer, birth defects and metabolic diseases.
As a committed civic leader, Dr. Wildenthal has served on the boards of directors of the Dallas Citizens Council, Greater Dallas Chamber of Commerce, Dallas Opera, Dallas Museum of Art, Dallas Center for the Performing Arts Foundation, and The Science Place, as well as several foundation and corporate boards. He has received the TACA Silver Cup Award for Leadership in the Arts, the Dallas Historical Society Award for Community Service, and the Spirit of Generations Award from the Senior Source of Dallas, among other local recognitions. In 2008, he was elected to the Texas Business Hall of Fame, the only person to be so honored for leading a non-profit organization.
Regarding Wildenthal's appointment, William T. Solomon, chairman, Southwestern Medical Foundation said, "Children's and UT Southwestern have had an extremely close and complementary relationship in terms of mission, history, culture, staffing and location. This move is an all-around win for all the related institutions and foundations."
In a related announcement, Cyndi Bassel will join as senior vice president of Children's Medical Center Foundation and vice president of Children's Medical Center. She will join the organizations in July.
Bassel will retire after serving 33 years at UT Southwestern Medical Center, most recently as vice president for external relations. During her tenure, she served in the UT Southwestern Medical School Dean's office and in the Office of the President before becoming vice president for external relations in 1994, a position in which she has initiated and overseen programs in Guest and Patient Services and is the institution's chief interface with community leaders and donors. She serves as the medical center liaison to The Sweetheart Ball Gala, the Jim and Joanie Hatcher Charitable Trust, and to the Southwestern Medical Foundation, a foundation that has supported UT Southwestern Medical Center throughout its history.
"Children's is a stellar institution dedicated to the care of the youngest in our society. I look forward to working with the philanthropic partners, leadership and staff of Children's to secure its greatness for the future," said Bassel. "Children's and UT Southwestern have been great partners for decades, and I look forward to helping reinforce the strong bonds that exist between these two outstanding institutions and enhancing their programs, which are so important to the excellent quality of medicine for which Dallas is known."
Wildenthal will continue to serve UT Southwestern Medical School as a volunteer clinical faculty member and will also remain on the Southwestern Medical Foundation Board of Trustees. Bassel is active in the community as a member of Charter 100, the Dallas Woman's Club, the HPISD Education Foundation Advisory Board, the Ronald McDonald House advisory Board, and the Junior League.
Solomon added, "Both Kern and Cyndi will remain as highly valued and contributing friends of the medical school and the medical foundation and will provide synergistic opportunities for Children's and UT Southwestern."
Children's Medical Center, which treats 200,000 children and families each year, is the oldest and largest pediatric medical center in North Texas, ranked by U.S. News & World Report in all 10 specialties: cancer, cardiology and heart surgery, diabetes and endocrinology, gastroenterology, neonatology, nephrology, neurology and neurosurgery, orthopedics, pulmonology and urology. It provides both clinical excellence as well as groundbreaking research to inform better diagnosis and treatment of children's illness and injury. Thousands of pediatricians have trained at Children's. The institution has achieved this level of excellence while providing $65 million in charity care in 2012.
About Children's Medical Center
Founded in 1913, the not-for-profit Children's Medical Center is the fifth-largest pediatric healthcare provider in the country, receiving nearly 700,000 patient visits annually with 595 licensed beds at its two full-service campuses in Dallas and Plano, and multiple specialty clinics and 15 primary care MyChildren's locations. Children's was the state's first pediatric hospital to achieve Level 1 Trauma status and is the only pediatric teaching facility in North Texas, affiliated with UT Southwestern Medical Center. This year, Children's is celebrating 100 years of making life better for children. For more information, please visit www.childrens.com.
See the original Press Release here.
You can also learn more about Dr. Wildenthal on his About Me page.