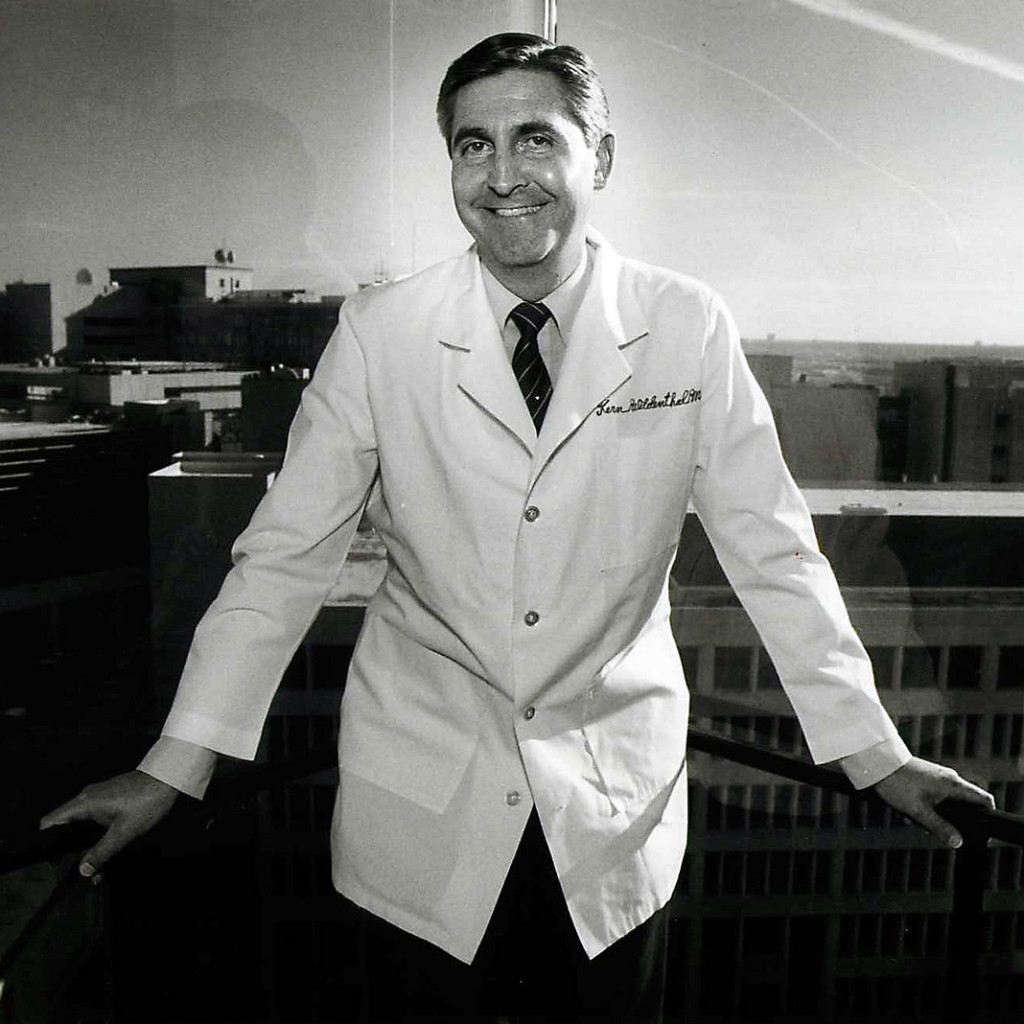 DALLAS – Oct. 9, 2007 – Dr. Kern Wildenthal to retire after 22 years
Kern Wildenthal, M.D., Ph.D., will retire September 2008 as president of UT Southwestern Medical Center, a position he has held since 1986. He will remain on the faculty as a tenured professor and devote most of his efforts to philanthropic pursuits on behalf of the medical center.
"After 22 years as president and 10 years prior to that as a dean at UT Southwestern, next year will be the perfect time for me to turn the reins over to a new leader," Dr. Wildenthal said, in announcing his decision.
"When Ken Shine (UT System executive vice chancellor for health affairs) and I agreed on this plan last year, I wanted to be certain that our Innovations in Medicine campaign was assured of success and that the 2007 legislative session was successfully concluded before making an official announcement. Now, with both those goals achieved, it is important to give the UT Regents ample opportunity to conduct a search for my successor in a time frame that will enable me to assist in the leadership transition, well before the beginning of the 2009 legislative session."
Kern Wildenthal's accomplishments as president – during the longest tenure of any current leader of aTexasstate university – are as remarkable as the personal path the 66-year-old has followed since being accepted to UT Southwestern Medical School at the age of 18.