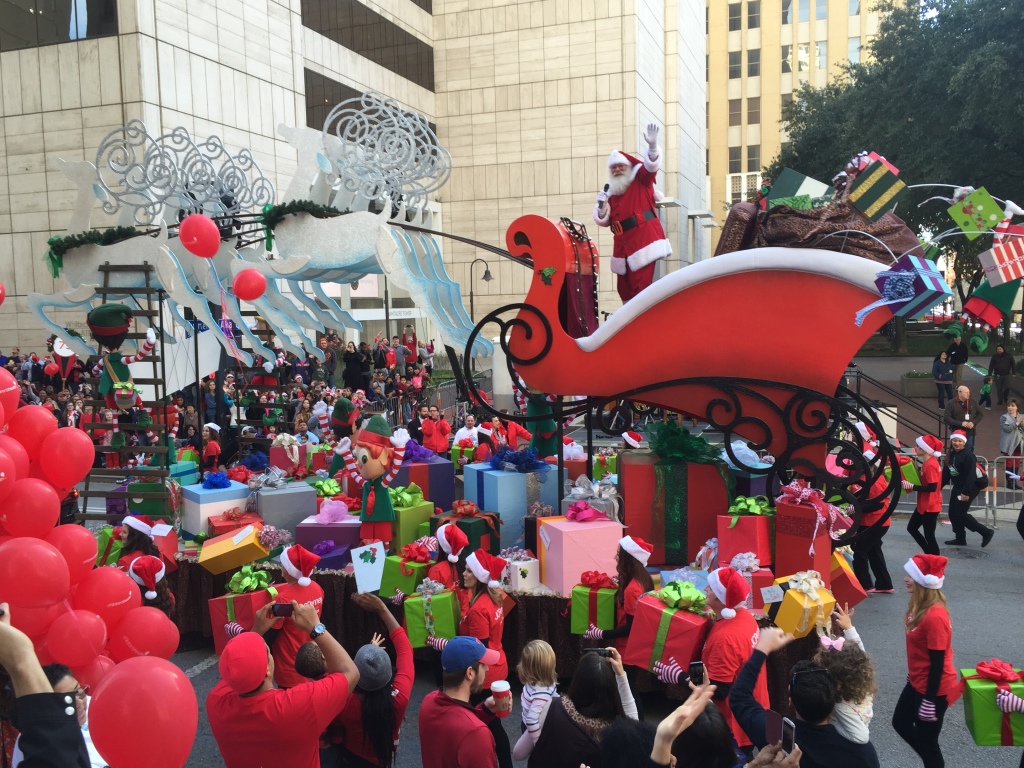 On Saturday, December 6th, the Holiday Season officially started for Children's Medical Center. About 20 former patients were invited to ride in Saturday's parade and all of them were smiling ear-to-ear. It is heart-warming to see the smallest of gestures go a long way for these children.
About 400,000 onlookers lined up from Commerce Street to City Hall the day of the parade to watch dozens of floats, 17 bands, nearly 5,000 participants, and of course, the courageous patients from Children's Medical Center. Santa Clause, the Care Bears, Skyline High School's marching band, clowns, and more came to infect the crowd with laughter and joy. The weather was excellent and the holiday spirit was contagious. The parade brought a smile to just about everyone's face.
The Children's Holiday Parade gets better each year, despite last year's cancellation due to snow, and this year certainly met all expectations. An enormous thank you to the avid supporters of the Children at Children's Medical Center for another successful year.
Thank you and Happy Holidays.